LORI ON LEADERSHIP PODCAST • Episode #8 - October 18, 2023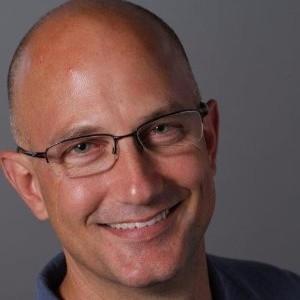 On Being a Leader of Leaders
How many leaders do you know who can confidently take a three-month sabbatical, leave their executive team in charge, and come back to a stronger team and great business results? Bob Ahearn, VP and Managing Director of the Americas at Booking.com, is one of those rare few. I worked with Bob and his team before, during and after he took that leave. I know he had that much faith in the people he had hired, that much belief in the team they had built, that much trust they would keep doing the "right things" in his absence.
Bob, a former Microsoft executive, shared his reflections on being a leader in the latest episode of my podcast Lori on Leadership.
Ahearn's early career as an accountant pegged him as an individual contributor. Within a few years, however, he was asked to take on operational management roles at Hartz Mountain (a pet care company), SpaceLabs Medical (a global provider of patient monitoring systems for critical care, emergency and preoperative areas), and Microsoft. Whenever he stepped back into an IC role, he found he missed leading people. And so he would return to management.
In 1997, Microsoft asked him to assume management responsibility within the global supply chain. After that, he held a succession of senior director roles covering a range of business areas for the multinational giant: Product Activation Technology, Enterprise Customer & Partner Engagement, Business Development & Ops for Microsoft Philanthropies, Global Ops – Consumer & Online. Fourteen years after he began working for Microsoft, he was tasked with the role of General Manager, Global Ops-Online Advertising. With his winning track record in hand, Bob took a chance on the sweetheart of digital travel, Booking.com, and accepted a Bellevue, Washington-based position as Regional Director, Customer & Partner Experience.
Around that time, the company was just ramping up regional scaling. Bob took on creating differentiated experiences for millions of partners and customers globally by connecting with and inspiring his highly engaged teams to optimize business results at scale.
"You can have the best strategy, the best plans, the best anything. But if people don't understand it and connect with it intellectually and emotionally, then you're not going to move forward in the way you expect to achieve your goals."
In 2019, he stepped up again, this time assuming responsibility for all facets of the Netherlands-based digital travel company's commercial operations in the North American and Latin American markets. As VP & Managing Director of the Americas, Bob would not only be responsible for all regional support functions. He would also be driving business development and strategic partnerships.
Three months later, COVID hit. In 2020, the company laid off 25% of its workforce. The next couple of years Bob had to drive momentum, while also riding the internal and external shifts that were happening. His approach, rather than being blindly forceful or reactive, was to remain calm and responsive.
"I can go manage, push harder and faster, get results and have a scorecard that looks great. But that's not as joyful as when I know that behind those results is a large team of people who show up every day because they want to—and who show up together because they care."
Key Takeaways
I was delighted to capture Bob's insights and wisdom with the take-away nuggets below about being a self-aware, conscious leader.
Ground yourself in who you are. Do the work so that you know your purpose in life, what you stand for, what your values are, what you're good at (and what you're not good at and need help with).
Be of service to others. Rather than give people answers and solutions, adopt the mindset and attitude of "How do I support them through this?".
Intentionally connect the dots and make things clear for people. No matter what the topic of a team conversation, step back, allow the members to do the majority of the speaking, and then come in with a clear summary that reflects back what you heard, contextualizes everything in the business, and offers your additional, fresh perspectives.
Make sure people know what they do matters. Connect their contribution to the organization's purpose, the business strategy and the intended outcomes. That motivates and inspires them to keep going, to do more, to be a part of it. Then they do what they do because they choose to, not because they have to.
Lead with listening and empathy. Weave together a story based on what you hear from people. Repeat it back to them and ask for validation. Let that lead you to more conversation about what's happening and what needs to happen next.
Stay calm. Don't be intimidated by the size or complexity of the problem. Know this too will pass. Remember that in a crisis or urgent situation, the more you react, the less gets done.
Leverage diversity. Include the right people in the conversation. Remember you are rarely the smartest person in the room. Be humble enough to know you need to call on the diversity of experience and expertise of your team.
Ask the right questions. Cut through the chaos and complexity to find the answers that are within your team. Use these three questions—or ones similar to them—to help keep or redirect their focus on the facts and mobilize them in a positive direction.

What happened?
What caused it to happen?
What is the right next step?

Be the voice of reason. Don't lead with emotion. Try to bring people into a level state where they can look at things more objectively and answer the three questions (above). Your job is to, as efficiently as possible, lead people in a way that they feel good and confident about navigating the challenge.
Develop other leaders who deliver great results. Your people produce the business's outcomes. It is not about what you do directly in terms of delivering results. It's what you do to develop the people on your team—not just your direct reports—because they deliver the results. This is your job as a leader.
Hold people accountable. Don't manage exclusively to KPIs (Key Performance Indicators). Be the empathetic leader who develops their team AND sets a high bar while holding people accountable.
Be a student of leadership. Allow yourself to be vulnerable as a leader at work and at home. Be real. Care a lot about people and the things they care about. People connect with authenticity; they connect with imperfection. Take personal risks because that is where you grow the most. Learn as you go—and trust the process.